Celebrating 65 years in Manufacturing
Tubeway (Sales) Ltd, is a long established company specialising in the manufacture and stock of plastic extrusions in PVC. Over the years, the range of products stocked has expanded from PVC extrusions into hardware and DIY products, marketed under the Easyfix DIY tradename.
Learn More
We manufacture and assemble our products at our factory in Ipswich, Suffolk, UK, exporting worldwide.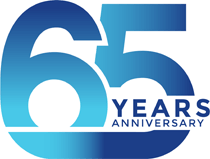 Formed in 1957 by Father and Son, Tubeway is now run by 3rd and 4th generation family members.